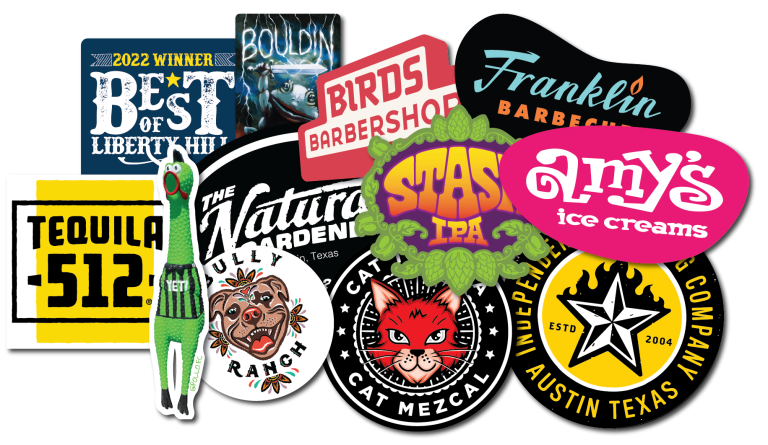 Precise and Durable Custom Stickers, Labels and Decals in Austin, TX
We have been delivering high quality custom labels, food labels, stickers, static clings and more for businesses, bands, packaging and specialized food applications since 2005 for household brands and smaller, up and coming customers across the nation.  
We take great pride in our Central Texas roots and in our exacting work. Each order is reviewed by our expert design team to ensure maximum quality. With super competitive pricing, you can't go wrong ordering from the experts at The BumperSticker. 
Food, Beverage and Cosmetic Labels
Food and beverage labels often require special materials and handling for maximum durability in all environments.
Not all labels are the same.
From pre-packaged foods to shelf stable products and packaging we understand the unique requirements for these labels and can print on a variety of substrates. 
We can also help you design a label that not only meets FDA requirements but makes your product stand out and sends a strong message of quality and value. 
Custom Decals and Stickers
The BumperSticker has gained notoriety by providing stickers for some of the best known music acts in the world. 
Our Austin, Texas headquarters is perfectly located in the Live Music Capital of the World and you'll find our work everywhere great music is performed. 
We also provide decals and stickers for a wide range of applications from manufacturing and retail to packaging, schools, hospitals and medical providers, activists and more across the United States.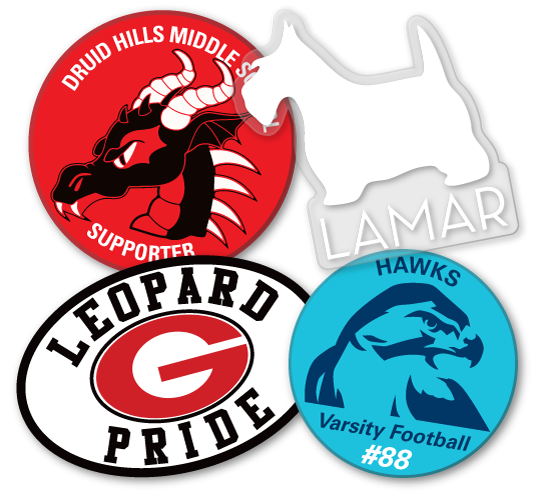 Welcome! We want you to have a great experience with our team. It's simple to order custom stickers and labels. 
Most orders are processed and shipped within 48 hours. To learn more about shipping click below. 
Everything you need to know to format your files for the best quality. We accept a wide range of formats and graphics. 
"Super phenomenal company! My stickers were done fast and the quality was superb. The team was excellent to work with and the price was incredibly reasonable for the work they did. This is my one and only sticker shop from here on out. Gained a customer for life!"